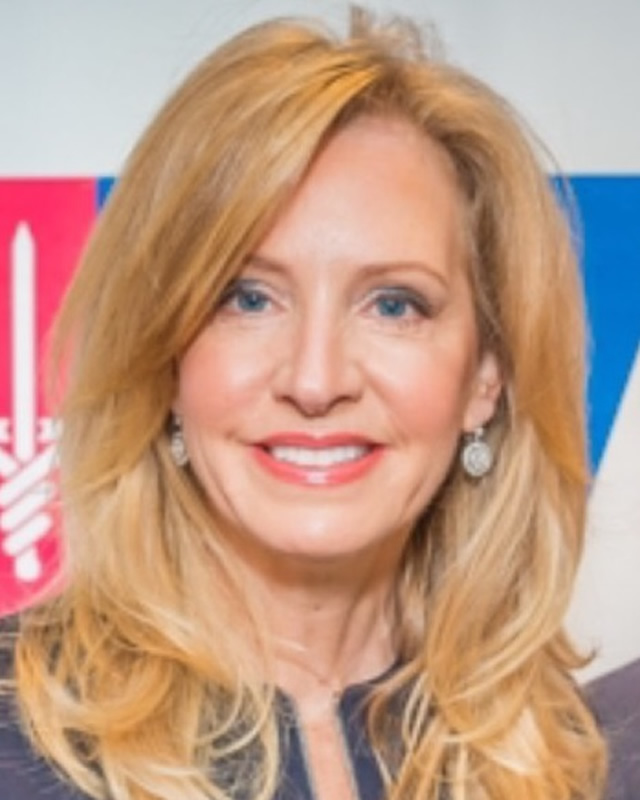 Newsworthy
Raising Awareness With Dr. Susan Drossman - an article featured on The Daily Dose.
Now more than ever, it's crucial to take control of your health and wellness. It's essential that we all take the time to educate ourselves and keep self-care at the top of mind.
In honor of Breast Cancer Awareness Month, I explored the advice and experiences of my friend and Diagnostic Radiologist, Susan Drossman. As an advocate of early detection and proactive prevention, Dr. Drossman shared the importance of regular mammograms, common misconceptions, and the impact of involvement and empowerment.
Dr. Susan Drossman In The News
Dr. Susan Drossman In the News. Dr. Drossman is in the News with the Today show and CBS in the Morning. Dr. Drossman talks about the importance of a Breast Ultrasound for dense breasts, and the New Mammogram Guidelines and what they mean to you.
Susan R. Drossman, M.D. is an interventional breast radiologist in private practice in New York City, specializing in imaging guided biopsies. She graduated magna cum laude from The University of Pennsylvania in 1984 with a B.S. in Biological Basis of Behavior and received her M.D. with Honors from the Mount Sinai Medical School in 1988. Dr. Drossman completed her internship at NYU/Bellevue Medical Center, her radiology residency at Columbia Presbyterian Hospital, and a fellowship in breast imaging at Memorial Sloan Kettering. She served as the Director of Breast Imaging at Mount Sinai Medical Center from 1994-1999 and started their Interventional Breast Imaging program. She joined Schaffer, Schonholz & Drossman LLP, a women's imaging private practice in New York City, in 1999. Dr. Drossman is also a member of the faculty of the Mount Sinai School of Medicine, where she has served for more than 20 years. She often describes her job as a hybrid between a breast surgeon and a radiologist, performing breast biopsies using imaging guidance. She has lectured all over the United States about the benefits of early detection using mammography and ultrasound, and co-authored a textbook on correlating pathology and breast imaging in evaluating breast core biopsy specimens. She has appeared on numerous news and talk shows, including The Today Show, The CBS Evening News, Fox News' Good Day New York and The Meredith Vieira Show, as an expert in breast imaging. She was the American Cancer Society's Mother of the Year honoree in 2015. She was co-author of the op Ed piece in the New York Times entitled Why the annual mammogram matters. Dr Drossman is an active member of many breast cancer organizations and advisory boards including, The Breast Health Advisory Board at Mount Sinai Hospital and Power of Pink (fka Tickled Pink), a division of Susan G. Komen, Greater New York Chapter, Five under 40 and the Basser center for BRCA. She serves on the Board of Overseers of the School of Nursing at the University of Pennsylvania and as a member of the Trustees Council of Penn Women. She also serves on the Board of Trustees at Riverdale Country School in Bronx, NY. Dr. Susan Drossman is married to Adam Sokoloff and they have 3 children Eliana, Julia and Gabriel.
Undergraduate:
University of Pennsylvania
B.A.Magna Cum Laude
Alpha Epsilon Delta
Pre-Med Honors Society
Psi Chi
Psychology Honors Society
Deans List 1984
Medical School:
Mount Sinai School of Medicine
M.D.,Alpha Omega Alpha
Medical School Honors Society
Hewlett-Packard Academic Excellence Award 1988
Post Graduate Medical:
New York University Hospital/Bellevue Medical Center
Pathology Internship 1989
Columbia Presbyterian Medical Center
Diagnostic Radiology Residency 1993
Memorial Sloan-Kettering Cancer Center
Breast Imaging/Interventional Breast Imaging Fellowship 1994
Work Experience:
Schaffer, Schonholz & Drossman, LLP
1999 to Present
Mount Sinai Medical Center
Director of Breast Imaging
1994 to 1999
Board Certification:
National Board of Medical Examiners
American Board of Radiology (Diagnostic Radiology) – 6/93
Academic Appointments:
Assistant Clinical Professor
Mount Sinai Medical Center 1/90 to present
Membership in Professional and Scientific Societies:
Radiological Society of North America
American College of Radiology
Society of Breast Imaging
New York Roentgen Society
New York Metropolitan Breast Cancer Group
Metropolitan Mammography Society of New York
Mount Sinai Breast Cancer Advisory Board/Steering Committee